According to
the world-renowned English natural historian and broadcaster David Attenborough,
we have entered a whole new geological epoch known as Anthropocene in such a
short time interval that most elders can easily boast about living during two
quite different ages. Unfortunately, the extent of one's arguments for boasting
ends right there because the proposed Anthropocene is predominantly
characterized by human-caused climate change.
While it does
appear that we are tethering on the very edge of the ecological abyss,
countless scientists are doing everything in their power to usher mankind into
the age of green behavior. While traveling is mostly defined by activities that
are quite the opposite of eco-friendly, it seems that the green traveling
methods and vacations are becoming available and popular. If you practice green
living, here are seven eco-friendly destinations.
1. Bhutan
Do you want to have an unforgettable environmentally friendly adventure and uncover an exciting traveling mystery? Nestled among the mist-covered mountain ranges of the Himalayas, Bhutan is a country shrouded in clouds and secrets. One of the main reasons why so many outsiders know so little about this country probably lies in the fact that you have to book your visit through the official tour company that will hit you with a steep price. This price, of course, depends on the number of days you plan to spend here. But what a country to see, feel and savor with all your senses it is! Covered in lush greenery and captivating temples built into the very mountain walls, Bhutan is one of the greenest states in the world. 70% of its land is covered by forest and you'll get plenty opportunities to hike and climb and trek across twisty trails that cut through the heart of this country, using nothing but your own two feet.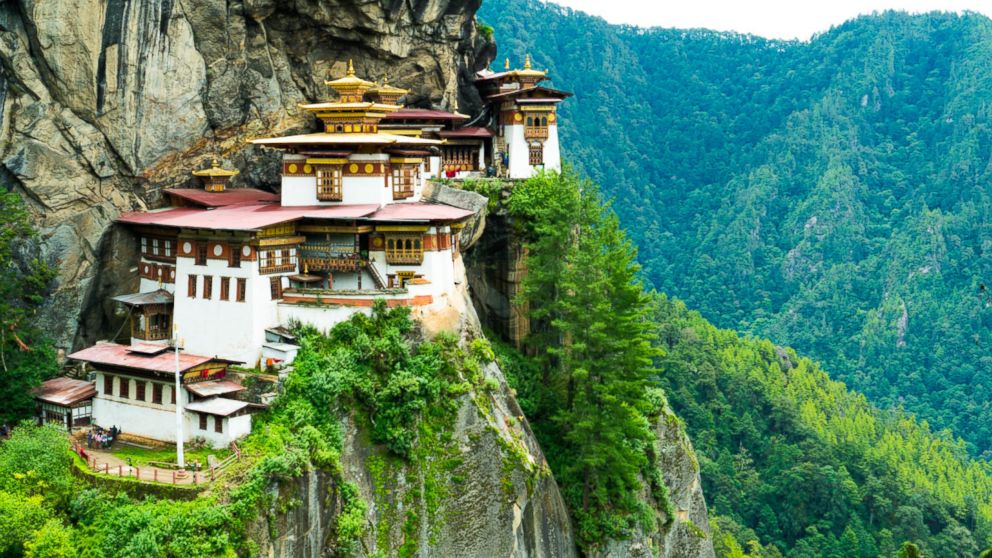 2. Switzerland
Denmark used to be the eco-champion of Europe and a leading example for all the states around the globe, but it appears that a new undisputed ruler has won the throne: Switzerland has topped the EPI (Environmental Performance Index), and its exemplary fusion of civilization and nature is a perfect representative of this. If you are looking for the finest Switzerland Travel adventures that will keep your carbon footprint negligible, you should definitely partake in the epic hiking escapades through the Swiss Alps, one of the most spectacular and idyllic natural wonders of Europe. Just remember to prep well for the adventure – wear durable hiking shoes and pack some additional clothes as it can get quite chilly up there even during the heat of summer. The awe-inspiring landmarks and enchanting retreats that dot these mountain ranges are plentiful, so it'll never be just a plain, boring hike through the woods.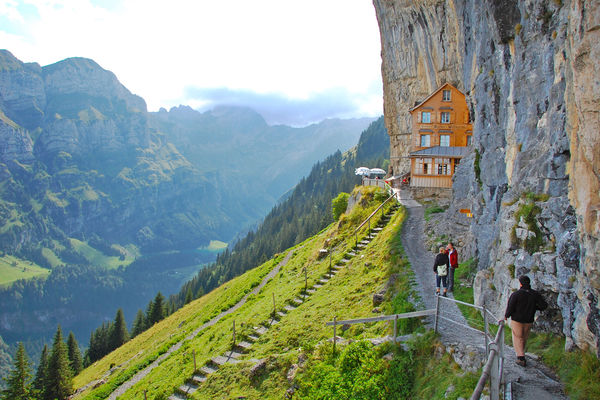 3. Chile
Chile is an utterly magnificent country that doesn't get enough room under the spotlight. This long and thin country stretches along the grand coast of the Pacific Ocean and it is "snuggled" in the east by the spectacular Andes Mountain ranges that seem to be stretching into infinity – and as far as human perspective is concerned, this is not all that far from the truth. In the far north of this country, it ends with the spellbinding Mapuche desert, so it pretty much covers all the basic biomes which are quite carefully preserved. You see, this is one additional piece of info rarely anyone knows about this fairly economically stable South-American country – it quite actively increases its investments in solar power and relies on eco-friendly geothermal power. Whether it is Atacama desert, fantastical plains of Patagonia or an affluent city of Santiago de Chile – choose your destination and learn more about sustainable living from this country's leading green experts.
Is
sustainability important to you and are you making an effort to live in a way
that will reduce your carbon footprint to a reasonable minimum? We will only
get one chance to appease Mother Nature during the following few decades, and
while traveling may seem like a part of the problem that contributes to the
wastefulness of energy, it can actually have a profound effect on individuals.
If one keeps to the eco-friendly traveling methods and reduces the usage of
fuel-burning vehicles, gasping at natural wonders of our planet may be the
wakeup call one desperately needs.